Previous Speakers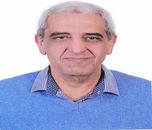 Adel Abdel Azeem El Bardissy
Cairo University Egypt

Omid Panahi
Yeditepe University Turkey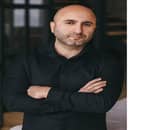 Nima Sabzchamanara
National Medical University Ukraine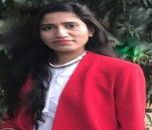 Khadiza Begum
Gothe University of Frankfurt Germany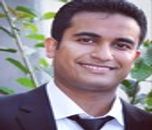 Akram BELMEHDI
Mohamed V University Rabat Morocco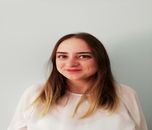 Sebnem Nezahat Kocan
Osmangazi University Turkey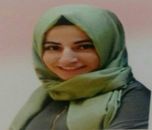 Sukran Yildirim
Istanbul Medipol University Turkey
Recommended Global Dentistry Webinars & Conferences
Asia Pacific & Middle East
Euro Dentistry 2020
Invitation For Euro Dentistry 2020
After the phenomenal success of Euro Dentistry 2019 at Amsterdam, Netherlands, with Dentists, Dental students from all round the world, Dentistry Conferences will be conducting the "29th Euro Dentistry Congress" at Munich, Germany during October 14-15, 2020.
We are gratified to welcome you to be a part of this event which is around the theme "New Era of Expansion & Development in Dentistry''.
The delight of attending Euro Dentistry 2020 will empower us to continue plunging further into both the examination of Dentistry and Oral Health change and the business necessities for associations. Euro Dentistry 2020 is the platform where you can meet scientists, authorities and CROs from around the world.
Our International Euro Dentistry 2020 conference will provide best platform by networking with your colleagues across the globe to foster open exchange and debate on the role of the Dentistry and Oral Health.
Dentistry Meetings will introduce sessions that will feature cutting edge presentations, special panel discussions, and livelier interaction with industry leaders and experts.
It's your time to grab the opportunity to join Euro Dentistry 2020 in categories of Speakers, Workshops, Symposium, Exhibitor, Young researcher talk, Delegate, Poster, Business Meetings/Networking and extra benefits for our Event Sponsor.
In this fame, we look forward for your contribution and astonishing dedication. We believe your membership in Euro Dentistry 2020 during October 14-15, 2020 at Munich, Germany will enhance the success of the conference.
Sincerely,
Organizing Committee,
Euro Dentistry 2020
Event Focus:
The main objective of this Dentistry Meetings is to promote awareness of proper care of Dental & Oral Health, the risk associated with the improper treatment along with its impact on Dental patient and develop the possibilities to cure Dental Problems.
This event is focusing in improving the lives of those living with Dental & Oral Problems and practitioners to promoting the interdisciplinary nature of Dentistry research, management and education.
Euro Dentistry 2020-Awards
Euro Dentistry 2020 is very privileged to facilitate prestigious awards for the outstanding researchers, academic scientists, dentists and research scholars, young researchers, who have unique enthrallment towards the conference themes. The Award make every effort in providing a strong professional development opportunity for early career academicians by meeting experts to exchange and share their experiences on all aspects of Dental & Oral Health
Awards for the Nomination:
Expert Level (Scientific Service Achievement Award)
Professional Level (The Research Contribution Award)
Scholar Level (The Upcoming Researcher Award)
Women Scientist (The Women of Science Award)
Outstanding Speaker
Best Keynote Speaker
Best Poster Presentation
Outstanding Masters/Ph.D./Post Doctorate thesis work Presentation
Learning Objects & Presentation Benefits
Euro Dentistry 2020 gives a complete overview on Public Health Dentistry, Oral Cancer Research, Dental Implants and Dentures, Prosthodontics & Implantology, Endodontics, Dental Biomaterials & Bioengineering, Gerodontology and Periodontology, Orthodontics & Dentofacial Orthopedics, Molecular & Cell Biology: Oral Health Disorders, Dental Caries, Maxillofacial Pathology, Microbiology & Surgery and manymore.
In Euro Dentistry 2020 meeting, International symposiums, B2B meetings, International workshops will also be organized to discuss the specific topics in the field of Dental & Oral Health.
Euro Dentistry 2020 developments are maintaining their momentum. 2020 Euro Dentistry Conference programme delves into strategic discussions regarding:
CONFERENCE OPPORTUNITIES:
For Researchers and Faculty members
Keynote Presentations
Poster Presentation
Symposium Hosting
Workshop Organizing
Special Sessions Presentation
For Universities, Associations & Societies:
Association Partnering
Academic Partnering
Group Participation
For students and Research Scholars:
Poster Competition
Young Researcher Forum
Student Attendee
Group Registrations
For Business Delegates:
Symposium Hosting
Book Launch Event
Networking Opportunities
Audience Participation
For product manufacturers:
Exhibitor and Vendor Booths
Product Launch
Workshop Organization
Scientific Partnering
Marketing and Networking with Clients
The benefits of attending Euro Dentistry 2020:
All the accepted abstracts will be published in respective international journals and will receive a DOI provided by Cross Ref
Active Communications and Networking with Experts in the field
Meet Academia and Industry visionaries to get inspired
Knowledge, Benchmarking and Networking offered at one place
Forge connections and for global networking
Highly Organized and Structured Scientific programs
Best Poster & Young Researcher Award Nominations
Post your Associations/Organizations requirement in the conference website and souvenir
Learning objectives
Share and describe new developments in the field of Dentistry.
Modernize the contributors on up-to-date knowledge containing regulatory and methodical thinking
Arrangement with regulatory, scientific and functional encounters
Participants can build their networks of professionals and can find valuable resources.
Interchange capabilities and discuss research topics with professionals
Frame the up-to-date disputes and build discussion
Key Features
Meet Regulatory Expectations
Devise Strategies
Discover different statistical methodologies to exhibit with the reference product
Panel Discussion and Extended Q&A Sessions
Open forum to discuss your most critical questions around Dentistry, Dental Anatomy, Dental Implantology, Dental Instruments, Dental Nursing, Dental Robotics, Dental Products and Marketing, Dental Therapeutics and Pharmacology, Cosmetic Dentistry, Forensic Dentistry, Geriatric Dentistry, Holistic Dentistry, Oral Cancer Research and many more.
National & International Speakers
Networking with National and International Industry stalwarts who will inspire, educate and engage in all the aspects of Dental and Oral Health.
Gain insights and enhance your knowledge with Euro Dentistry 2020.
Provides interaction with the world's well known CEO's and Directors of the Dentistry.
Join your companions the world over focused on getting some solutions concerning Dental & Oral Health related advances, which is your single most obvious opportunity to accomplish the greatest gathering of individuals from the society, coordinate shows, scatter information, meet with recurring pattern and potential specialists, make a sprinkle with new research works, and get name affirmation at this Two-day event. Broadly acclaimed speakers, the most recent research, moves, and the most momentum refreshes in Dental & Oral Health are indications of this gathering.
Important Dates & Links
Abstract Submission:
1st Deadline: March 28, 2020
2nd Deadline: April 22, 2020
3rd Deadline: June 24, 2020
For online Abstract Submission, PS: Euro Dentistry 2020 Abstracts
Registration:
1st Early Bird: March 28, 2020
2nd Early Bird: April 28, 2020
Final Date: October 11, 2020
For online Registration, PS: Euro Dentistry 2020 Registration
Useful Links:
Market Outlook | Euro Dentistry 2020
The ADTA report clearly suggests that staff shifts and changes will force the design and construction of new practice/organizational models that have "insurgent" staffing concepts and dynamic cultures — if the dentist is willing to embrace the full spectrum of provider choices! With the rapid technological advancement, wide range of Oral and Maxillofacial Pathology techniques, and increase in the need of pathology automation. The oral pathology global market is expected to have a healthy growth rate in the forecast period (2012-2025).Oral health is essential to general health and quality of life. From past few years, the oral surgeons market is relatively stable, with substantial growth in restorative CADCAM dentistry. National oral surgeons care expenditures were $113.5 billion in 2014, somewhat up from $112 billion in 2013(in inflation-adjusted 2014 dollars) but roughly considered the same level .The global oral care/oral hygiene market is projected to reach USD 53.97 Billion by 2022 from USD 43.31 Billion in 2017, at a CAGR of 4.5%.
The oral and maxillofacial pathology consumables market is expected to witness significant growth in the coming years. Factors such as the rapid rise in geriatric population, growing tourism in emerging markets, rising incidences of dental caries and other periodontal diseases, growing disposable incomes (resulting in increased willingness to spend out-of-pocket), rising demand for cosmetic dentistry, and increasing dental care expenditure are the major factors driving the growth of the global dental consumables market. The global dental consumables market is projected to reach USD 35.35 Billion by 2021 from USD 25.45 Billion in 2016, at a CAGR of 6.8% from 2016 to 2021. However the high cost and limited reimbursement for dental care and shortage of dental professionals are expected to restrain the growth of this market to certain extent.
Today, the most common practice model in oral surgeons care is the standard solo practice with three-plus operators' and a lean clinical-support staff. The smaller general-practice model generates roughly $225,000 to $300,000 in gross billings. Gross amount for the larger general practice ranges from $475,000 to $550,000. Mid-range operations gross between $350,000 and $425,000. General expenses in this traditional model typically run from a low of 50 to 55 percent to a high of 65 to 70 percent. The norm is 60 to 65 percent.
Europe: Europe is likely to be the largest market for oral surgeon's laboratories in terms of revenue during the forecast period. However, Asia Pacific is anticipated to outperform Europe from 2015 to 2023. The European oral surgeon's equipment market was estimated at USD 1.6 billion in 2014 and is projected to reach USD 2.40 billion by 2020 at a CAGR of 7 % during the forecast period from 2014 to 2020.
Canada: The Dentists business displayed slight development over the five years to 2017 because of increments in persistent appearances and private area spending on dental administrations. As dental workplaces get expanded financing through the private division, industry administrators depend on less on open protection repayments, profiting industry income. With per capita extra cash developing amid the period, dental practices have needed to secure fewer repayments from medical coverage suppliers contrasted and the general medicinal services area. Over the five years to 2022, the expanding elderly populace will change socioeconomics in Canada and, subsequently, goad interest for helpful, corrective, periodontal and orthodontic care, boosting industry income.
USA: The U.S. Oral surgeons Practice industry has proven to be quite resilient throughout the economic recession, having registered positive revenue growth each year from 2002 to 2010. In 2010, U.S. oral surgeon's practices recorded a collective $107.6 billion in revenue, up 1.8 percent from the prior year, driven primarily by continued favorable demographic trends, improvements in technology, and heightened consumer awareness of the importance of oral hygiene to overall
Past Conference Report
Euro Dentistry 2019
We gratefully thank all our wonderful Speakers, Conference Attendees, Students, Media Partners, Associations and Exhibitors for making Euro Dentistry 2019 Conference the best ever!
Euro Dentistry 2019 is distinguished with the attendance of Editorial Board Members of supported Journals, Scientists, Young and Brilliant Researchers, Business Delegates and Talented Student communities representing more than 25 countries who made this conference rewarding and fecund.
Our 28th Euro Dentistry Congress was based on the theme "Discovering New Exploration in Dental & Oral Health" which has encrusted the below scientific sessions:
Dentistry
Dental Anatomy
Dental Implantology
Dental Instruments
Dental Nursing
Dental Robotics
Dental Products and Marketing
Dental Therapeutics and Pharmacology
3D Virtual Planning Dentistry
CAD/CAM Dentistry
Laser Therapy in Dentistry
Future Trends in Dentistry
Cosmetic Dentistry
Forensic Dentistry
Geriatric Dentistry
Holistic Dentistry
Micro Dentistry
Nano Dentistry
Painless Dentistry
Pediatric Dentistry
Preventive Dentistry
Restorative Dentistry
Gerodontology
Endodontics
Hypnodontics
Orthodontics
Periodontics
Prosthodontics
Oral Cancer Research
Dental Problems & Treatments
The conference received salutations & immense support was extended by the lectures, Poster Presentations mentioned below:
Adel Abdel Azeem El Bardissy, Cairo University, Egypt
Nima Sabzchamanara, National Medical University, Ukraine
Akram BELMEHDI, Mohamed V University Rabat, Kingdom of Morocco
Khadiza Begum, Rajasthan University of Health Sciences, India
Sebnem Nezahat Kocan, Osmangazi University, Turkey
Sukran Yildirim, Istanbul Medipol University, Turkey
Carrasco Emilia, University of Concepcion, Chile
Areej Ayed Derham, King Abdulaziz University, Saudi Arabia
Rumeysa Cihangir, Istanbul University, Turkey
Bader Awadh M Alshamrani, King Khalid University, Saudi Arabia
Conference Series LLC Ltd wishes to acknowledge with its deep sincere gratitude to all the supporters from the Editorial Board Members of our Open Access Journals, Keynote speakers, Valuable speakers, Poster presenters, students, delegates and special thanks to the Media Partners for their promotion to make this event a huge success.
We once again thank you all for the enormous exquisite response. This inspires us to continue organizing events and conferences for furthering in the Dentistry Research. Conference Series LLC Ltd therefore, is glad to announce its "29th Euro Dentistry Congress" slated on Oct 14-15, 2020 in Munich, Germany
Mark your calendars for the upcoming meeting; we are hoping to see you soon!!!!
For More details visit: https://eurodentistry.dentalcongress.com/
Past Reports
Gallery
To Collaborate Scientific Professionals around the World
Conference Date October 14-15, 2020
For Sponsors & Exhibitors
Speaker Opportunity
Day 1